The Fulfillment of the Scripture – Luke 1:1—4; 4:14—21 Since many have undertaken to compile a narrative of the events that have been fulfilled among us, just as those who were eyewitnesses from the beginning and ministers of the word have handed them down to us, I too have decided, after investigating everything accurately anew, to write it down in an orderly sequence for you, most excellent Theophilus, so that you may realize the certainty of the teachings you have received. Jesus returned to Galilee in the power of the Spirit, and news of him spread throughout the whole region. He taught in their synagogues and was praised by all. He came to Nazareth, where he had grown up, and went according to his custom into the synagogue on the sabbath day. He stood up to read and was handed a scroll of the prophet Isaiah. He unrolled the scroll and found the passage where it was written: The Spirit of the Lord is upon me, because
As the liturgical calendar goes in its annual cycle, the Church associates "the return of dates and seasons with the remembrance of past events." (Dies Domini 76) Remembrance of these decisive events is then celebrated by people in a festive manner which gives vibrance and disrupts the monotone atmosphere of daily life. After the Christmas season, churches can be observed to put green-colored décors along with the priests donning green vestments. Green, the color that symbolizes life and hope is as well the liturgical color of Ordinary Time. Ordinary Time is the longest season in the liturgical calendar which counts thirty-three or thirty-four Sundays. During this season, the faithful are invited to reflect and meditate on the life of Christ
Read More
As the liturgical calendar goes in its annual cycle, the Church associates "the return of dates and seasons with the remembrance of past events." (Dies Domini 76) Remembrance of these decisive events is then celebrated by people in a festive manner which gives vibrance and disrupts the monotone atmosphere of daily life. After the Christmas season, churches can be observed to put green-colored décors along with the priests donning green vestments. Green, the color that symbolizes life and hope is as well the liturgical color of Ordinary Time. Ordinary Time is the longest season in the liturgical calendar which counts thirty-three or thirty-four Sundays. During this season, the faithful are invited to reflect and meditate on the life of Christ
Read More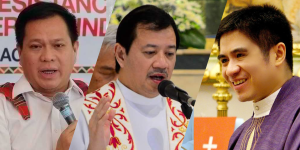 Itinalaga ng Kanyang Kabunyian Manila Archbishop Jose Cardinal Advincula ang mga bagong kinatawan ng iba't ibang ministries ng Arkidiyosesis. Sa inilabas na sirkular, itinalaga si
Read More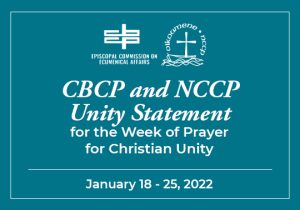 "We have observed his star at its rising and have come to pay him homage."Matthew 2:2b, NRSV Christ's light guides our journey. These are days
Read More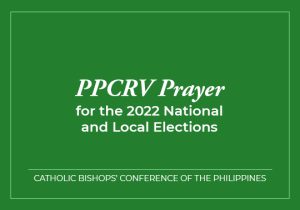 Leader: Let us pray that the forthcoming national and local elections may truly reflect the will of the Lord who guides the destinies of nations.
Read More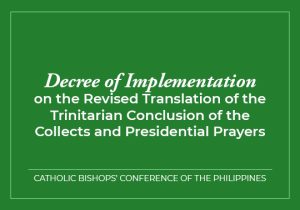 1. On 13 May 2020 (Prot. N. 228/20), a communication from the Congregation for Divine Worship and the Discipline of the Sacraments was sent to
Read More
Compendium of the
Catechism of the Catholic Church
A summarized version of the teachings contained in the Catechism of the Catholic Church promulgated by St. John Paul II in 1992 and an authoritative and authentic guide to the Catholic faith.
598 questions and answers over four sections:
1. The profession of faith (Belief in God, Trinity, Church)
2. Celebration of the Christian Mystery (Sacraments, Worship)
3. Life in Christ (Society, Moral life, 10 Commandments)
4. Christian Prayer (Prayer life, the Lord's Prayer)
Also includes Common Prayers in Latin and English; and a detailed Index.